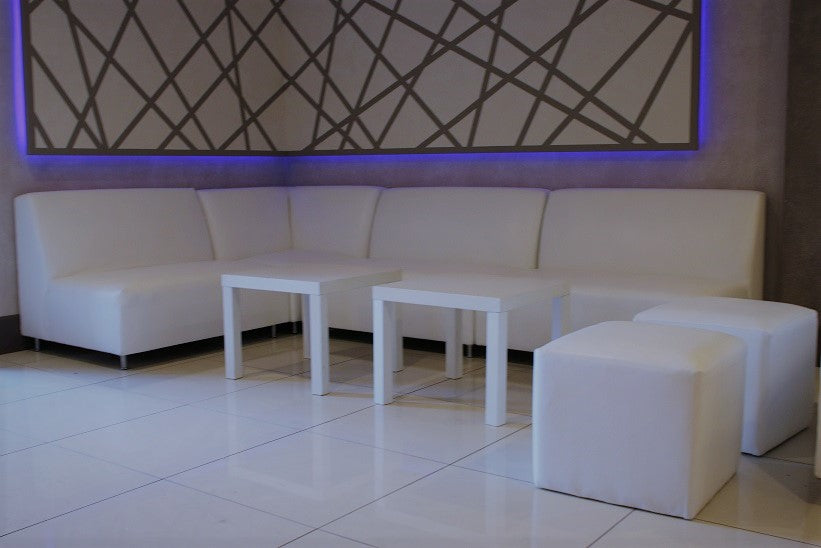 Hollywood Bachelorette Party Club Furniture Rental Package | Seats 9
iLounge Rental
Regular price $740.00 $650.00 Sale
Hollywood Bachelorette Party Club Furniture Rental Package | Seats 9
Dear, Bachelorette
The last night before you get hitched and you want to let loose and party with your girlfriends and closest friends, this is the package you need at which ever location your party will be held we will deliver. Add to the cart now!
From Your Friends At,
iLounge Rental,
SEATS: 9
Furniture Rental Package Includes:
1 Luxury Pearl Corner Furniture Sofa
3 Luxury Pearl Armless Furniture Sofas
2 Luxury Pearl Cube Furniture Ottomans
2 End Rental End Tables
Hollywood Club Furniture Rental Package Dimensions
(Not all listed dimensions may apply to this furniture rental package)
Left Arm Rental Sofa: 48" L x 33" W x 33" H  
Right Arm Rental Sofa: 48" L x 33" W x 33" H
Armless Rental Sofa: 42" L x 33" W x 33" H
Bench Rental Ottoman: 43" L x 18" W x 17" H
Cube Rental Ottoman: 18" L x 18" W x 17" H
Dice Cube Rental Ottoman: 20" L x 20" W x 18" H
Corner Rental Sofa: 33" L x 33" W x 33" H
White End Rental Table: 22" L x 22" W x 18" H
BRING YOUR PARTY TO LIFE AND LIGHT IT UP:
This Package Was Used For The Following Occassion: Bachelorette Party
This Lounge Package Is Event Planner Approved.
Delivery Not Included.